Contemporary Istanbul which has changed its dates for the first time, will be happening concurrently with Istanbul Biennale. Considering "A Week Full of Art" in Istanbul , do you think the attention and the impress will satisfy the expectations?
Moving the dates was critical for us. For 11 years Contemporary Istanbul ( CI) was in November. Instead of having many smaller moments of  art  in Istanbul it was important for us to create one big one and put Istanbul back on the map as an international art hub. The creation of a week full of art will see us work together with the galleries, museums, municipality and institutions for the first time to coordinate and showcase Istanbul to its maximum glory. We have already had international institutions and collectors confirming their attendence to the fair and we can not be happier. It is therefore we will have many exciting events on our VIP Programme during their visit to Istanbul. CI is not only an international art platform, it works hard to contribute to the promotion of Istanbul globally.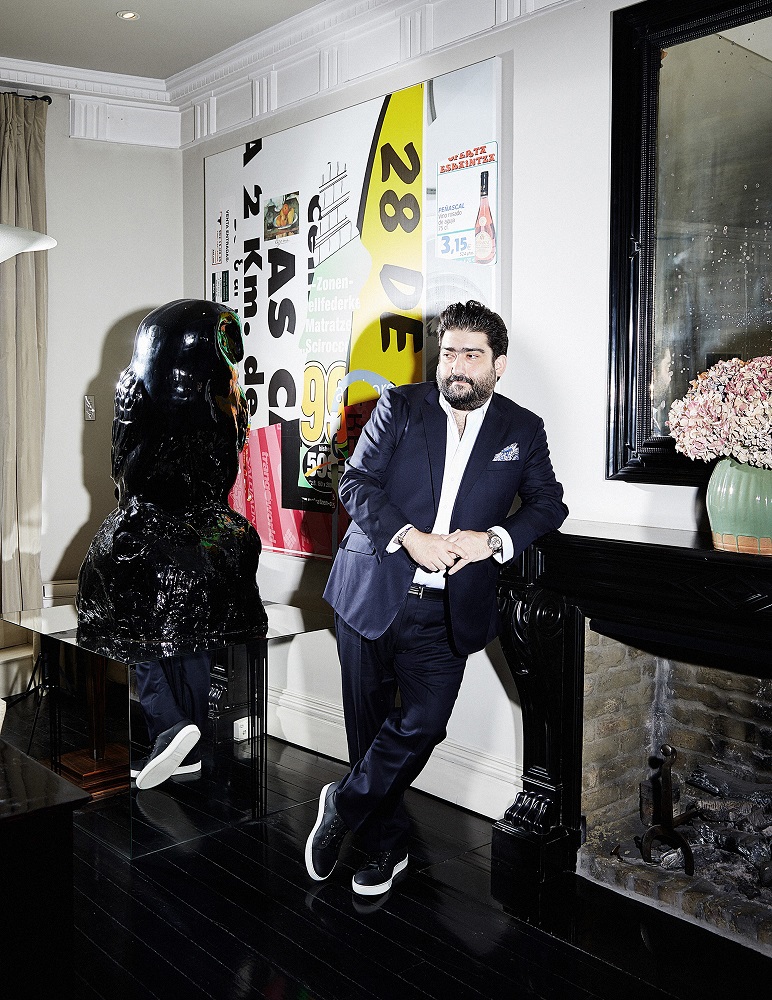 As you are aware, the art platform -both production and consumption- is highly fragile and limited because of the zone we are living and the heated agenda. How do you think this condition will be reflected to the fair? What are your predictions?
I believe that in a time of crisis and tension creativity is at its highest and art and culture are the best tools in this region. Reflecting the role of Istanbul as a centre point between East and West, art plays a critical role as a catalyst for dialogue, mutual understanding and reconciliation- now more than ever. We are hoping that for this edition CI will showcase the best of what Istanbul has to offer.  We literally cannot wait  to see the artistic production for the upcoming edition.
Unfortunately we can not say much positive things about the art market in Turkey particularly from the point of galerists. In such a stressed period in terms of economics and politics, what kind of enterprises does the fair management plan in order to relieve at least during the fair?
Istanbul has a fantastic array of galleries and it will continue to grow with the success of the fair, I strongly believe. Dirimart, Gaia , Pi Artworks, Zilberman, Öktem & Aykut, Sanatorium, Galerist are amongst the most notable. But we also have a fantastic group of younger galleries popping up. The city has an established art infrastructure attracting international attention. The art scene is  vibrant with institutions such as Istanbul Modern, the Sabanci Museum, Elgiz Museum, Borusan Contemporary and more. And together with its Biennale Istanbul really has the opportunity right now to shine as a global art hub. With the combined effort during the second week of September, the Turkish contemporary art scene will continue to receive the international recognition it deserves. It is for this reason we have launched 'The Week Full of Art' so that galleries, museums, institutions and the Municipality can collaborate to give each entity an amazing footfall during this period.

We are aware that tourism and art&culture sector is currently having bad times. Do you think the potential liveliness due to the changing dates of the fair,  will create a permanent and enduring ground with regards to our market?
Yes, tourism and art & culture sector is currently facing though times in Turkey. Looking at cities like London and New York, for instance, we notice how art economically benefits cities. As mentioned before by creating one big moment of art, we aim to generate a huge influx of tourists coming to Istanbul. Art and culture are effective contributors to tourism and economy. I believe that through positive engagements in the arts and culture,  the art market and the city of Istanbul will consolidate its  power.
The high taxing on purchasing art affects the inner market negatively. We are heard of the attempts of Contemporary İstanbul about this issue. Is there any progress about this or any model based on Europe/USA that you might share with us?
It has been my intention since the beginning to try and reduce the VAT for art in Istanbul. If this can be done we can most certainly compete with the bigger fairs of the region. Mr Gureli has been working very hard on this and hopefully within my tenure of Director of the Fair this mission can be completed. I would like to give the model of Sao Paolo as an instance, where during the fair they have a reduction of art and that has catapulted the fair on the international scene. Of course it will take some time and effort to get things, yet I think we are making good process and hopefully this will not just be during the period of the fair but throughout the year and encompasssing all art mediums and not just paintings.
Artist: Kasper Sonne
As a collector what is your opinion regarding to the contemporary artistic productions and gallery profiles in Turkey? The high variety might sometimes be chaotic from the point of the audiences. The fairs are the best places that we can observe this. What is your comment?
I have been pleasantly suprised by the qualities of the galleries in Istanbul and the programmes they have. The gallery profile is extremely strong and you can regularly see Turkish galleries in Frieze, Hong Kong Basel, Basel, etc. The quality of works is high and the more and more I attend gallery openings and visit studios I am gaining more insight into the Turkish art market. I believe the level is strong, maybe stronger than 2008 when Turkey had its greatest contemporary international exposure.
The high variety might sometimes be chaotic for the audiences indeed, but people also cannot dedicate much time visiting galleries as they are increasingly rushed and can see a maximum number of works in a minimum amount of time at art fairs only.  That said, with a particular focus on the last  years within which the idea of the curated art fair has gained currency, I very much regard curating at the fairs and think less is sometimes more.
There is an increasing number of Turkish artists who internationally become visible. We are proud to see foreign museum acquisitions, exhibitions, fair and biennale participations. Even though we can not make a mention of a substantial increase trend, what is your suggestion in order for our artists, gallerists and collectors to be able to generate a mutual artistic language based on Turkey in the future?
A successful fair will definitely bring more international exposure. CI art fair has been in close touch with museum groups and institutions for years. This year, for instance, we will be having the director of Tate present amongst many other institutions. This will then make the galleries bring quality art, motivate creativity and the artistic production for the artists. Throughout CI, visitors will be provided with talks and discussion programmes, specially commissioned art works as well as on and off-site exhibitions and events; activity which sees the art fair increasingly become a place not only to purchase, but a place to view, discuss, debate and determine art. My suggestions would be supporting the art ecosystem in Turkey, as it will definitely help for a better mutual artistic language.